Revised Again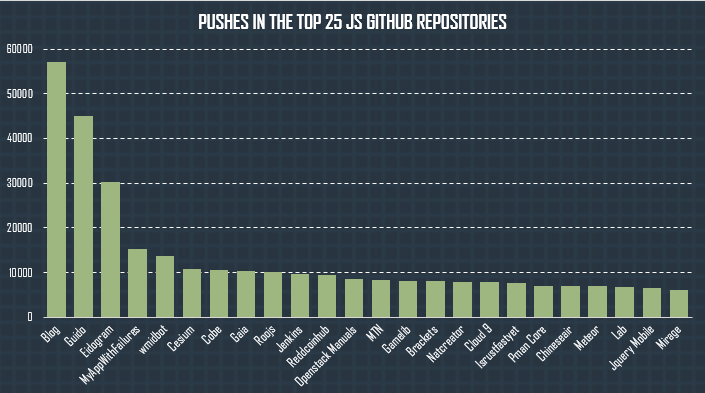 Another Numbers Display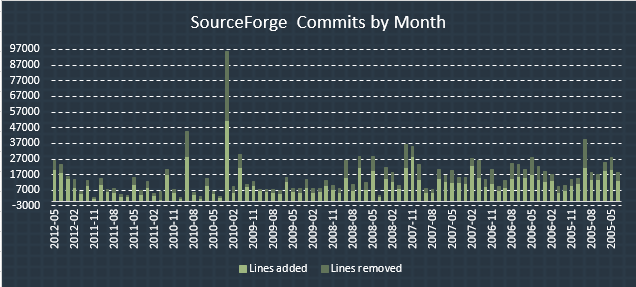 I made some pretty significant changes based on the feedback that I recieved from my peers in terms of my number display. First off, I wasn't emulating my model enough, so I added dashes and fixed some more colors. I also made the names easier to read (human readable vs repository name). I also changed the data source to be something a little more meaninngful in terms of what it reperesents. I emulated my text model by using a tall font for the title, and smaller skinny font for the names and numbers. I played around with using some cursive, but that didn't fit very well.
Critique
1
I see data from 2005 to 2012, the axis list 3 months from each year. I'm not sure why there is -3000? I like how the data is stacked. You should fix the font to emulate your text model. Why is the data not sequential? Nice colors.
Changes made baised on critique:
Critique
2
You matched the color model well. I like the rotated labes even though they don't conform to the base model. You may want to not use a grid as a background. That's a lot of data, I'm not sure what I'm supposed to be seeing. The colors are spot on. You should match your font to that of the first model. It works really well overall.
Changes made baised on critique:
Critique
2
The dashed lines look awesome, they are not too distracting to overwhelm the data. Way more data than your previous graphs, so I can see better patterns and trends. The lines added/removed are stacked and that's a little confusing. The slanted text makes it easier to read but makes the positioning kinda weird, you should try using horizontal. The background grid is very subtle, and keeps things interesting.
Changes made baised on critique: